Pain? Cramps? Anxious? Sleepless?
We provide a variety of body massage with magnesium. 
Special Offer For a Limited Time Only
First Time Customers Only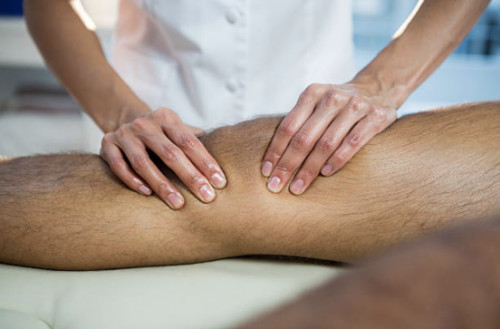 Buy One $79
1 HOUR
Warm Magnesium Oil Massage,
Get a Second
1 HOUR Massage Free*
(*T&Cs apply below)
Terms & Conditions:
This is a BOGO (buy one, get one free) Offer of a free 1 hr warm magnesium massage at Buderim Magnesium House (BMH) within the normal trading hours of 9-4.30 M-F and is for first time massage customers to Buderim Magnesium House
The Free 1 hr massage applies as a second massage once the first massage has been purchased ($79 for 1 hr)
The free second massage must be for the same person who purchases and receives the first massage
You have a choice of remedial or relaxation massage. If remedial we offer HiCAPS benefits to those with suitable health funds extras
You have a choice of male or female masseurs
You also receive the added benefit of a 10% discount on any magnesium products purchased on your massage day
Massage times are flexible although they are also dynamic with availability changing through the course of a day
This offer is for August and September only and is subject to responses and once bookings are full, we reserve the right to end the offer.
Please enter your details in the contact form below and we will come back to finalise a suitable time
By completing this form, you are expressing an interest in getting this special offer and future offers from Rejuve Health Pty Ltd aka Buderim Magnesium House
For clarification please call us on 5476 5454
Book Today, Limited Spaces Apply
Yes, I would like to get the Buy One 1 Hour Magnesium Massage and get my second massage free.
Why We Use Magnesium Exclusively?
At Buderim Magnesium House, we exclusively use warm magnesium gel for our massages  because it penetrates luxuriously into the tissues deeply relaxing muscles and nerves. This also assists restore depleted magnesium levels in the body providing a myriad of health benefits
No time for a massage, take a bath instead.
Our Ancient Minerals range of Bath Flakes bring relief direct in the comfort of your own home.
About
Rejuve Health T/A Buderim Magnesium House
ABN: 19 031 886 041
1/86 Burnett St, Buderim Qld 4556
Ph: 07 5476 5454